Ovens for every Cookaholic
At NEFF, we appreciate that every customer has a unique set of requirements. We've done our best to make our oven range as varied as possible to suit every kitchen.
There are three types of ovens in the NEFF collection, single, double and compact ovens.
Create your perfect kitchen by seamlessly stacking single ovens and compact appliances within the Premium Collection range.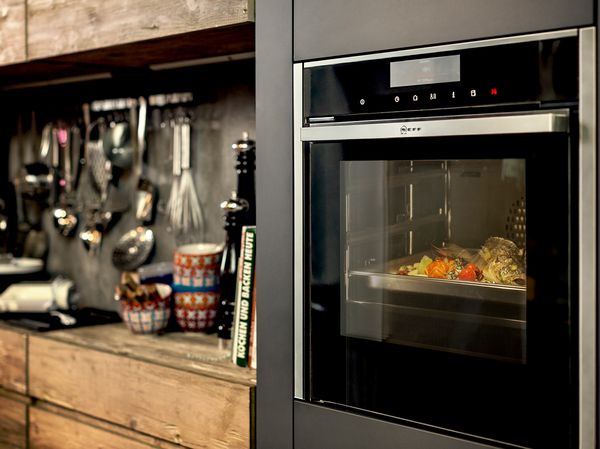 Our Single Ovens - versatile kitchen companions
If you need an appliance that complements your cooking style, look no further than our single ovens range. They come with innovations like our unique CircoTherm® hot air system, which lets you bake and roast dishes on up to 4 levels simultaneously and everything will come out tasting like it's supposed to. Looking for even more to try out? Expand your knowledge and experience a different taste - choose between VarioSteam® or FullSteam, and enjoy the advantages of steam cooking. After you're done, the oven will take care of the cleaning with the pyrolytic self-cleaning cycle: after activating it, you just have to wipe the oven clean with a cloth.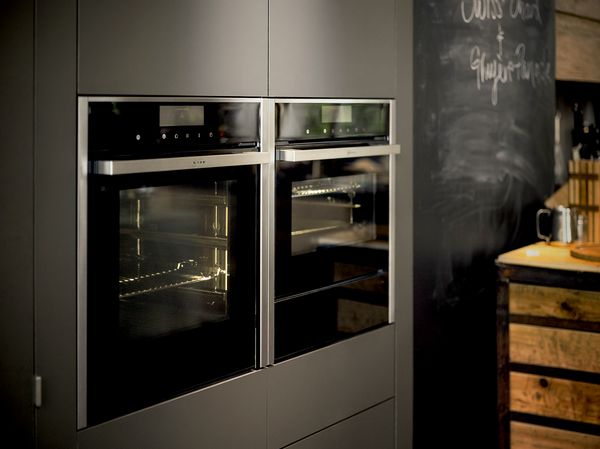 Compact Ovens – designed to seamlessly coordinate
Offering additional cavity space and a host of innovative features, our compact ovens are designed to sit seamlessly with our full size Premium Collection single ovens. With CircoTherm® available as standard, multiple dishes can be cooked simultaneously without any intermingling of flavours – perfect when you're cooking for friends and family. Prefer a cooking station that's all your own? Combine with our warming drawers to create the ultimate appliance wall.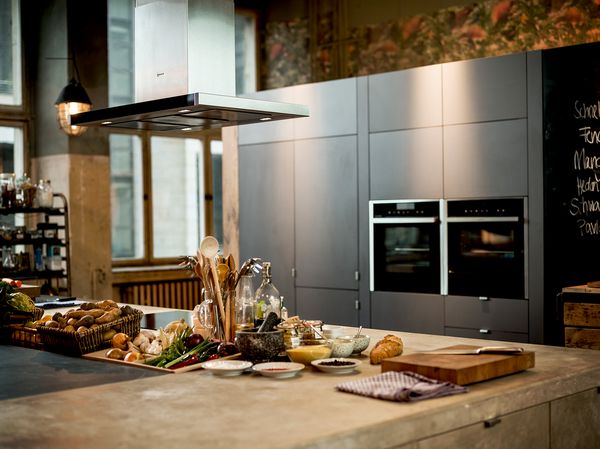 Our Double Ovens - expand your cooking
Do you like to serve a range of dishes, all at the same time? Our double ovens let you do just that. And of course they're also equipped with all our helpful ideas - like the CircoTherm® hot-air system, and our ComfortFlexRails, which allows you to place oven rails just where you need them.