Fridges for effortless food preservation
It's never been easier to lock in freshness to create sumptuous dishes. Our fridges give you more flexibility to preserve nutrients. Choose between FreshSafe 1, 2, and 3 and keep fruit and vegetables, meat and cheese fresher for longer with sophisticated temperature control. Plus, handy pull-out drawers and variable shelves combined with LED lights help you organise everything effortlessly.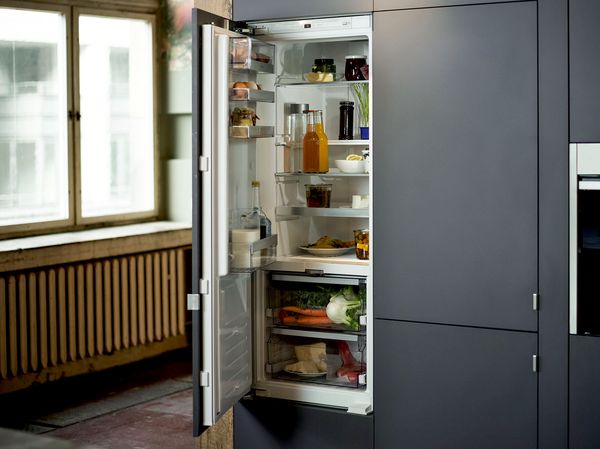 Built-In Fridges
Chilled to taste
Whether you prefer cooking for a big audience or for the select few, our built-in fridges suit your kitchen space and the food you love to prepare. As well as a variety of widths and heights to choose from, inside, our models offer even more flexibility. With our handy EasyAccess Shelf you can now reach to even the farthest corner. With our three FreshSafe food preservation options, you can keep your produce freshER for longer and lock in nutrients. Our single Fridges can also be placed side-by-side with a single NEFF Freezer, creating a personalised built-in American-style appearance which blends with your kitchen.